"We Don't Choose Life. Life Chooses US."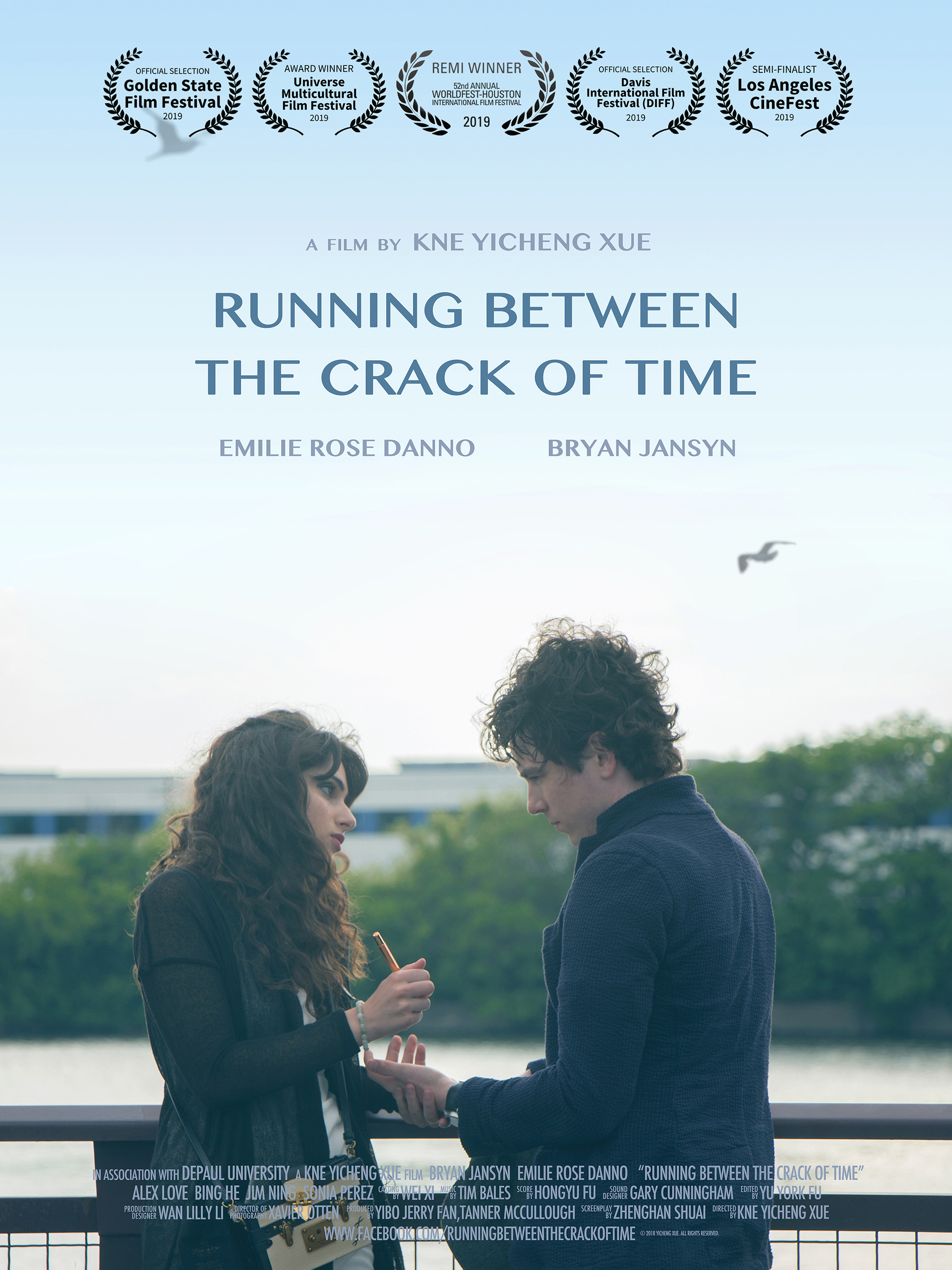 Jack who comes to Chica

go looking for his ex-girlfriend accidentally saves Mae, a  mysterious European who runs away from Chicago Chinese gangsters. Mae has nothing to do and nowhere to go, so she accompanies Jack searching. During the journey together, they both made decisions about whether or not to forget their past.
Running between the Crack of time 
in association with DEPAUL UNIVERSITY
BRYAN JANSYN,

EMILIE ROSE DANNO
"RUNNING BETWEEN THE CRACK OF TIME"
ALEX LOVE, BING HE, JIM NING, SONIA PEREZ
music by TIM BALES, score by HONGYU FU, sound designer GARY CUNNINGHAM
edited by YU YORK FU, production designer WAN LILLY LI, director of photography XAVIER OTTEN
produced by YIBO JERRY FAN, TANNER MCCULLOUGH
screenplay by ZHENGHAN SHUAI
directed by KNE YICHENG XUE